First Aid Training at MNP Community & Sport Centre in Calgary
MNP Community & Sport Centre provides comprehensive training of all aspects of first aid and CPR. As well, individuals pursuing their Lifesaving courses can take the pre-requisite first aid course at the Centre.
INTERMEDIATE FIRST AID
Intermediate First Aid provides comprehensive training covering all aspects of first aid and CPR. This course is for those who want an in-depth understanding of first aid such as: medical/legal aspects, spinal injuries, heat or cold injuries, bone and joint injuries, abdominal and chest injuries, burns, and medical emergencies. Includes CPR-C certification.

Participants in workplace first aid programs are required to achieve 70% or higher on a written exam to receive certification. Lifesaving Intermediate First Aid is Government of Alberta and Government of Northwest Territories workplace approved.
Prerequisites: None
INTERMEDIATE FIRST AID INSTRUCTOR
First Aid Instructors are responsible for teaching and evaluating candidates participating in the Lifesaving Society CPR, Basic First Aid, Intermediate First Aid, Aquatic Emergency Care, CPR-HCP, and Oxygen Administration programs. The First Aid Instructor course prepares instructors to apply level 1 leadership competencies and strategies designed to teach the First Aid programs for which they hold a current candidate award in.
Prerequisites: Lifesaving Instructor and current Lifesaving Intermediate First Aid or Government of Alberta workplace approved Intermediate First Aid
Certification Currency: 2 years from the date of certification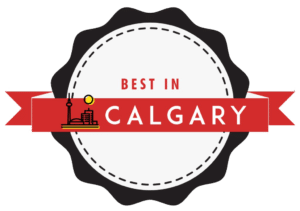 For more information, please contact:
Phone: 403.355.1286
Email: swimlessons@mnpcentre.com
Note: We will not send your certification card to you. To view your certifications please click below:
Resources
Lifesaving Society Certificates

Fall Program Registration dates:
Members: July 17, 2023
Non-Members: July 24, 2023
Winter Program Registration dates:
Members: November 13, 2023
Non-Members: November 20, 2023
Spring & Summer Program Registration dates:
Members: February 12, 2024
Non-Members: February 20, 2024