Our 3433 Sport Performance Programs offer performance based coaching in triathlon, cycling, swimming, running and strength training.
Our programming approach encompasses all of the support tools that enhance an athlete's daily performance training environment – starting with our experienced coaching staff.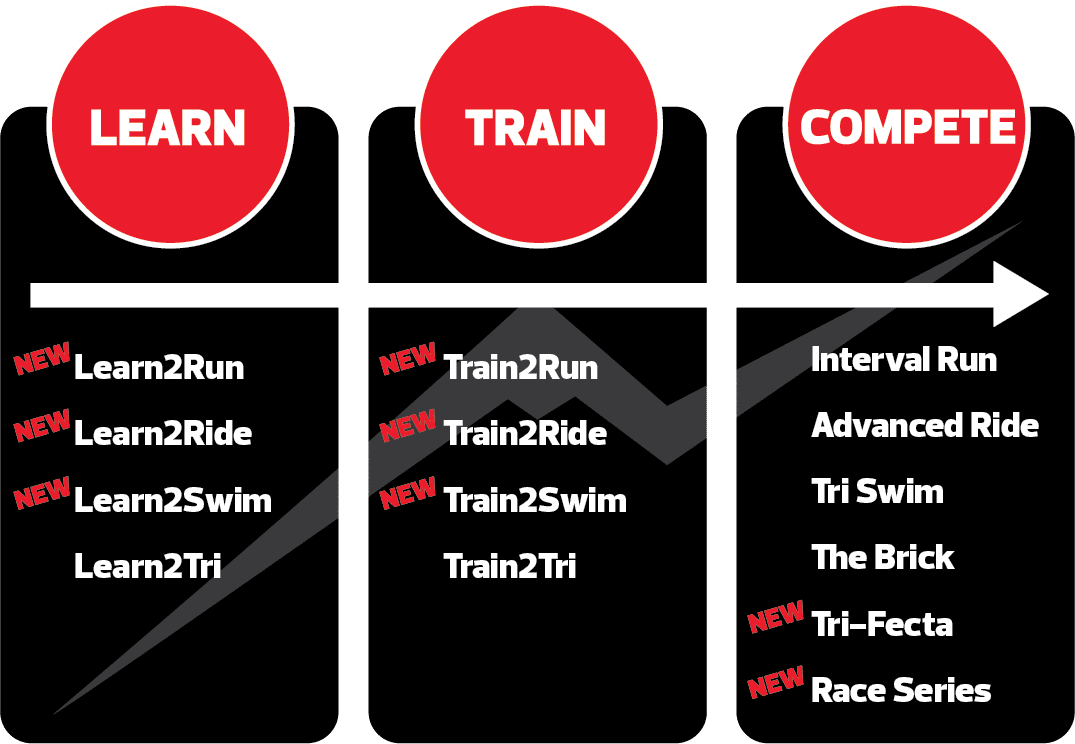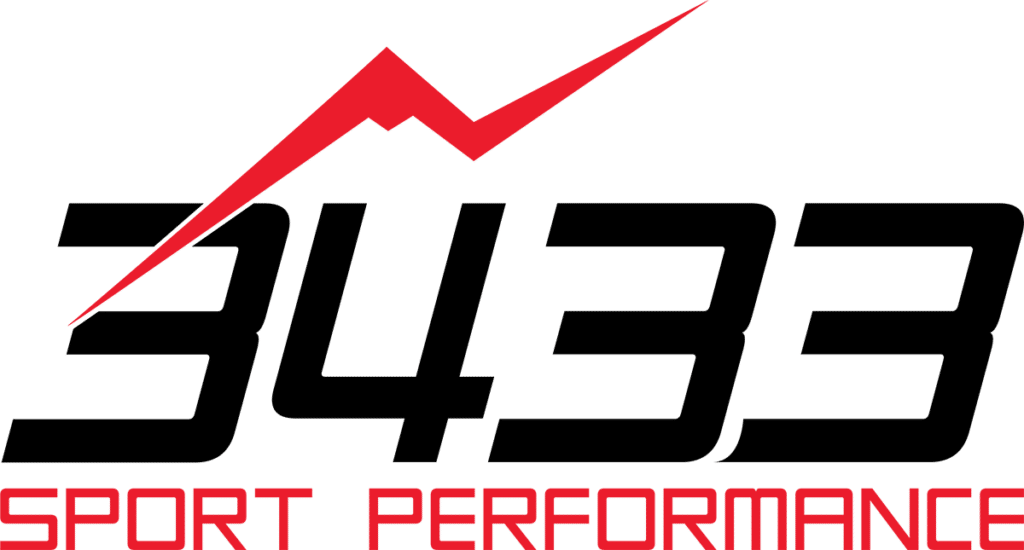 For more information,
please contact:
Fall Program Registration dates:
Members: July 17, 2023
Non-Members: July 24, 2023
Winter Program Registration dates:
Members: November 13, 2023
Non-Members: November 20, 2023
Spring & Summer Program Registration dates:
Members: February 12, 2024
Non-Members: February 20, 2024
Learn2Run
AGE: 18Y+ // Ignite your running potential at our Learn2Run Workshop! Whether you're a complete beginner or looking to refine your running technique, this immersive workshop is designed to provide valuable insights and guidance. Led by experienced 3433 Sport Performance coaches, you'll learn essential running principles, proper form, and effective training strategies in a focused and supportive environment. Unlock your running prowess as we share our knowledge and empower you to take the first step towards your running goals. Join us for this transformative workshop and kickstart your running journey with confidence!
Learn2Ride
AGE: 18+ // Introducing our fun and inclusive, Learn2Ride program specifically designed for individuals aged 18+. This specialized program offers tailored instruction and support for adults looking to master cycling skills. Whether you're a beginner or someone looking to refresh their cycling abilities, our experienced coaches will guide you through a progressive curriculum that focuses on building confidence, improving technique, and ensuring a safe cycling experience. Join us today and unlock the joy of cycling in a supportive and encouraging environment. Take the first pedal stroke towards your cycling journey with our NEW Learn2Ride Program! This program will be using our brand new Wahoo Kickr Bike Studio. This is where real road cycling feel, merges with an indoor cycling experience.
Learn2Swim
AGE: 18Y+ // Embark on a transformative journey of self-discovery with our Learn2Swim Workshop! This unique workshop offers valuable insights into your current swimming abilities, acting as a guiding compass for your personal swimming journey. Led by experienced 3433Sport Performance coaches, you'll receive a comprehensive assessment of your strengths and areas for improvement, enabling you to set targeted goals and make informed decisions. Gain a deeper understanding of your swimming potential and set the course for future growth. Join us for this enlightening workshop and unlock the keys to propel your swimming skills to new heights.
Learn2Tri
AGE: 18Y+ // Our goal is to give you the confidence to improve your fitness and get you ready to be able to complete your first triathlon and have a great time doing it. This is a fun, social, and highly engaging co-ed program designed to be an introduction into the sport of triathlon. The program offers training sessions in each of the three triathlon activities (swimming, cycling and running) in a friendly and encouraging environment, and will also cover off the 'forth' discipline of what and how to get through the transitions from Swim to Bike and Bike to Run. You will also get training nutrition tips, learn how to fuel for your race, and additional tips on what to wear. On completion of the Learn2Tri program, you can stay with the Learn2Tri group for another season to continue building your confidence, or progress into our 3433 Train 2 Tri program.
Train2Run
AGE: 18Y+ // Level up your running prowess with Train2Run, the perfect intermediate program designed to elevate your skills. Led by experienced coaches, this comprehensive program focuses on speed, endurance, and overall performance. Discover structured training sessions, personalized guidance, and expert techniques to reach new milestones. Develop strength, refine form, and implement effective strategies to conquer any distance or race challenge. Join Train2Run today and become a stronger, faster, and more resilient runner.
Train2Ride
AGE: 18+ // Embark on the Train2Ride cycling program, tailored specifically for intermediate cyclists seeking to elevate their skills to the next level. This comprehensive program combines expert guidance with proven training techniques to enhance your cycling performance. With a focus on building endurance, strength, and advanced riding techniques, Train2Ride will empower you to conquer challenging terrains with confidence. Our experienced coaches will lead you through a progressive training regimen, ensuring you develop the necessary skills and resilience to excel on your cycling journey. Unleash your true potential and take your cycling to new heights with Train2Ride!
Train2Swim
AGE: 18Y+ // These Wednesday and Friday swim sessions are perfect for athletes interested in refining techniques to maximize comfort, effiiciency, speed and endurance in the water. Learn under the guidance of our experienced 3433 Sport Performance coaches.
Train2Tri
AGE: 18Y+ // Train2Tri is the next step in our 3433 Sport Performance pathway to becoming a well versed Triathlete. You will swim, bike and run during this 2.0 hour class. This high-energy group training session is designed to build aerobic endurance and increase your ability to run quickly and comfortably after swimming & cycling. Our coaches have built a progressive training program that will challenge the athletes physically and mentally in preparation for longer races. The coaches also educate the athletes on pacing strategies and provide them opportunities to practice the skills required for quick transitions. One step closer to our Group Brick workouts that use personal bikes and trainers.
Interval Run
AGE: 18Y+ // Step up your running game with our Interval Run program, tailored specifically for runners seeking to take their performance to new heights. Whether your goal is to increase your run distance, build volume, or enhance speed without risking injury, this performance-driven training program is designed to propel you forward. Led by our experienced 3433 Sport Performance Coaches, each weekly session offers a comprehensive blend of technique, drills, and invaluable tips to maximize your running potential.
Advanced Ride
AGE: 18+ // Welcome to the exhilarating world of our 3433 Sport Performance Cycling programs! Immerse yourself in a cutting-edge training experience where every session is designed to unlock your full potential. Witness the magic our expert coaches create, in our state-of-the-art Wahoo Kickr Bike Studio. No need to bring your own bike anymore! Get ready to embrace the power- and watts-based training approach, tailored specifically to your abilities through performance assessments. Our coaching team, armed with a wealth of experience and innovative methodologies, curates dynamic and stimulating sessions that will make you a faster and more confident cyclist. Since 2003, we have proudly nurtured a legacy of delivering high-energy, result-driven training that prepares you for races, Gran Fondos, cycling tours, or spirited group rides. Join us and embark on a transformative journey that will redefine what indoor cycling means to you.
Tri Swim
AGE: 18Y+ // These swim workouts are led by our experienced coaches who utilize the most current teaching and training techniques specific to triathlon swimming. Workouts typically range from 2,000-3,400 metres depending on the speed of the swimmer and the focus of the workout – i.e. technical drills, sprints, pace work/endurance etc. Our coaches provide a program that builds from a more technical focus in the fall, to a more swim-fitness period in the winter and spring and then open-water specific sessions as we approach the race season. The coaches also perform ongoing swim assessments to help monitor the progression and development of each athlete and use the results to determine training paces for the workout.
The Brick
AGE: 18Y+ // Welcome to our exhilarating Brick Training Program! The term "brick" captures that unique sensation in the legs after pushing hard on the bike. Mastering the ability to seamlessly transition from cycling to running is essential for a successful triathlon race. Join our dynamic group training session, in our state-of-the-art Wahoo Kickr Bike studio. No Bike required! Boost your aerobic endurance while enhancing your speed and comfort in running off the bike. Our experienced coaches have meticulously crafted a progressive training program that challenges you both physically and mentally, ensuring you're fully prepared for the race season ahead. Gain valuable insights into pacing strategies and receive ample opportunities to practice seamless transitions. Unleash your potential and excel in the thrilling realm of triathlon with our transformative Brick Training Program!
Tri-Fecta
AGE: 18Y+ // The Tri-Fecta is a one-of-a-kind program in Calgary. 1 time per month on Sundays we will combine a 1-hour pool swim followed by 2 hours of cycling and running in our state-of-the-art Wahoo Kickr bike studio. Designed for 70.3 and Ironman racing, it offers an EPIC day of training. Push your limits and enhance your endurance for long-distance triathlons. Join us for the Tri-Fecta and experience a transformative training day!
Race Series
AGE: 18Y+ // Introducing our Indoor Cycling Races Series! Experience a fusion of technology, competition, and exhilaration. Using our Wahoo Kickr Bikes and the Zwift virtual cycling app, we create a virtual racing extravaganza. Prepare for a high-energy journey, pushing your limits and igniting your passion. Forget you're indoors as you conquer thrilling terrains. Zwift's immersive graphics and dynamic gameplay will leave you breathless. Join riders in an in person environment and race alongside with new friends, while you travel through a vibrant digital world, and leave your opponents behind. With races for all skill levels, challenge yourself in sprints, climbs, and time trials. Unleash your inner champion in the ultimate indoor cycling experience. Get ready to pedal your way to glory!
Registered Program Refund Policy
A program cancellation made in writing 5 or more business days* before the start date of the program will be granted a full refund minus a $20 or 20% of program cost (whichever is more) administrative fee.
A program cancellation made less than 5 business days before the start date of the program is not eligible for a refund.
If a program is cancelled due to low enrolment registrants will have the option to have a credit applied to their account or a full refund.
​If an individual class is cancelled MNPCSC will first attempt to schedule a make-up class, otherwise registrants will have the option to have a credit applied to their account or a refund for the individual class.
In the case of missed classes, no refunds or credits will be given.
Exceptions where a full/ partial refund may be given regardless of the registered program cancelation policy can include Injury or illness preventing participation in the program- a date stamped doctors note MUST be provided.  Other extenuating circumstances will be considered on a case-by-case basis by the Department Manager.
*Business days refers to Monday – Friday excluding statutory holidays.